Alice Prince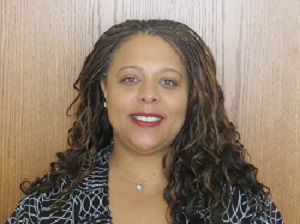 Alice M. Prince, Ed.D. is a proud native of St. Louis, Missouri and a graduate of St. Louis University where she received her Bachelor of Science. She went on to Webster University in St. Louis, where she obtained a Master of Arts in Communication Management with an emphasis in Crisis Communication. In her pursuit to achieve higher academic excellence, Dr. Prince went on to receive a Doctorate in Educational Leadership and completed a groundbreaking study and research on the effects of student success and teacher-bullying.
Dr. Prince was recently named the Executive Director of the St. Louis Agency on Training and Employment (SLATE) American Job Center in St. Louis, Missouri by Lyda Krewson, the Mayor of the City of St. Louis. Dr. Prince holds this position with great honor. She believes access to employment, training, and education is a social justice matter. Dr. Prince's work in bettering the lives of others goes unprecedented and her passion goes unmatched. In her previous capacity, she served as the Young Adult Division Manager of the company where she oversaw approximately 30 contracts that focused on youth employment, empowerment, mentoring, financial literacy, and legal services.
She understands the importance of education, employment, and increasing the overall collective consciences of our society through partnership, diversity, and collaboration. Several of her programs have become national best practices and evidence based. Her proudest accomplishment to date is the successful opening and launch of the nation's first 24 hour high school in late December of 2016. The Workforce High School (in partnership with St. Louis Public Schools) aims to educate, inform, and meet the needs of its students 24 hours a day, 7 days a week, and 365 days a year. To date the school has graduated 4 classes of young adults. She is now working to expand 24 hour access to education and high school diploma attainment for adults of all ages including adults who are currently incarcerated.
Dr. Prince loves her community because it has contributed to her success today and her continued growth. She believes it is of the upmost importance she gives back through her professional and philanthropic work in an effort to create and train the next generation of leaders.
In her spare time, she can be found spending time with her husband Carlton and their daughter Taylor, twin boys Jalen and Kalen and her precious dog Secret.